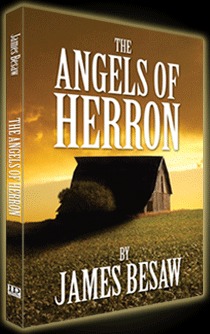 If you are sign up for our prayer letters (which you can do using the form to the right), commit to pray for us, and send us a donation of any amount, you may have a free digital copy of The Angels of Herron just by asking me for it. The Angels of Herron is a Vietnam War era novel. Although it is a work of fiction, it reflects the author's knowledge of the reality of the power of prayer.
I am grateful to my friend, James Besaw, for donating the use of this novel for this purpose, as a way to thank those who support the Bible distribution work we do.
Of course, we also provide free Bibles in hundreds of languages in various digital formats. See eBible.org/find for a list to choose from.