We have been called by God to use our skills to advance the Kingdom of Heaven. We can't do this without partners, because it costs too much to fund it all ourselves. We believe that just as God has called us to do His work, He has called partners who believe that this work is worth while to pray for us and support us financially. We believe that God blesses those who cheerfully give as He leads them.
Remember this: he who sows sparingly will also reap sparingly. He who sows bountifully will also reap bountifully. Let each man give according as he has determined in his heart; not grudgingly, or under compulsion; for God loves a cheerful giver. And God is able to make all grace abound to you, that you, always having all sufficiency in everything, may abound to every good work. As it is written,
"He has scattered abroad, he has given to the poor.
His righteousness remains forever." — 2 Corinthians 9:6-9 (WEB)
There are at least 6 ways to donate:
Set up a recurring and/or one-time payment using your financial institution's bill payment service. Many banks and credit unions offer this service for free via their web site, and you don't even have to pay for a stamp. Just use the tax-deductible World Outreach Ministries donation address and phone number below, and "Fund Code 70" as the "account number." If your donation is recurring, you don't even have to do anything after you set it up, unless you want to change the amount. This may be the best way to support us regularly.
Mail a good, old-fashioned U. S. dollar check or money order to the address below. Please put a note in the envelope that it is for Fund Code #70. Donations given this way are tax deductible, counted in the tax year you mail the check.
Give online using a credit or debit card. This service now accepts credit cards from many countries. Note that you can set up a recurring donation which is convenient for you and helps us pay our recurring bills (tax deductible).
Designate an offering for us if your church has us listed as one of their missionaries they accept designated offerings for (tax deductible).
Send a personal gift via PayPal (not tax deductible).
Send us cryptocurrency donations if you have some of those in the list below and know how to use them (not tax deductible). It is generally less efficient to buy cryptocurrency for the purpose of giving it than to give directly through World Outreach Ministries, but if you have some already that your received or mined that you wish to donate from, then we have a way to accept it. The receiving addresses are given below.
Tax-deductible donations in U. S. dollars in the form of checks, payments using the bill payment service of your financial institution, or money orders may be made payable to:
WORLD OUTREACH MINISTRIES
PO BOX B
MARRIETTA GA 30061-0379
USA
+1 770-424-1545 or 1-800-832-WORD (9673)
Please mark your donations "FUND CODE #70" on a note with the payment or encoded as the "account number" on an electronic "bill payment" to ensure that we are credited with your donation.
You may also donate online at the World Outreach Ministries web site. This site now also allows entry of addresses outside of the U. S. A. as well as U. S. A. addresses. Please make sure you select our names (Johnson, Michael & Lori) from the list of missionaries to donate to.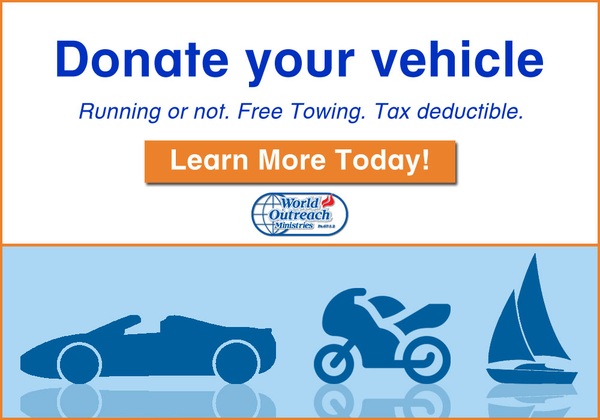 However you may choose to financially support our ministry, please let us keep in touch with you with updates via email. Just send us your email address and a request to be on our partner mailing list.
---
Non-tax-deductible personal gifts for birthdays, anniversaries, etc., may be made with the PayPal donate button, below. This is not intended for our regular support, which should be routed through World Outreach Ministries, instead, when possible. ONE-TIME DONATION:
---
You may also automatically donate monthly with a PayPal "subscription". Note that this is not for USA tax-deductible donations, which should go through World Outreach Ministries. RECURRING DONATION:
---
---
Crypto Currency Donations
You may help share the cost of World English Bible translation and distribution, as well as the cost of Bible distribution in hundreds of other languages by sending a gift in one or more of the following "crypto currencies". Currently, this sort of electronic donation is not processed in such a way as to be tax deductible for U. S. donors. If you would like a tax deduction, then crypto currencies should be converted to U. S. dollars and sent through World Outreach Ministries per the instructions given above. However, if you don't need the tax deduction, or if you aren't filing income tax returns in the U. S. A., but do have some crypto currency to donate, the following donation addresses may be used. Please use the correct address for the type of crypto currency you have.
---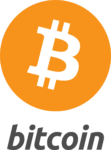 The original Bitcoin, also called Bitcoin classic, is the cryptocurrency that has been getting the majority of the news coverage. Because of its design parameters, it does not support rapid transactions at the volume it would need to support to be widely adopted as a payment method, but people are starting to consider it a sort of investment vehicle. Personally, I recommend investments that have some sort of physical equity backing them, like real estate, stocks in profitable corporations, or physical commodities like precious metals. However, a great deal of wealth transfer seems to be going on with this particular cryptocurrency.
Our gift address for classic Bitcoin payment is 14XariMsg7dXqDBZa4t2982KC6Hf7GpiLk.
---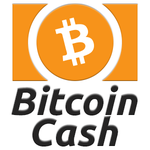 Bitcoin Cash is a fork and upgrade to Bitcoin that allows for faster and lower cost transactions, and is better able to grow to meet the needs of a larger economy than the original Bitcoin. It started as a "fork" in the Bitcoin code. People who held bitcoin at that chosen instant got as much Bitcoin Cash as they had Bitcoin. From then on, the two currencies are separate. There are some exchanges that will allow trading one for the other. My Bitcoin Cash gift address is 1EMc4KZVGyk2hEToYy7QcEPuxG11gbGzXC (which is also in the QR code to the right).
---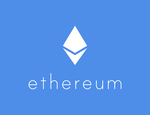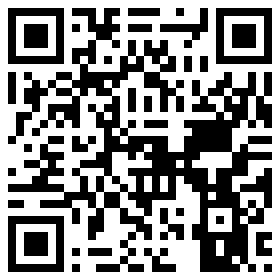 Ethereum uses block chain technology for a more scalable crypto currency as well as for new applications, such as contracts, inventory chains of custody, and games involving virtual kittens. For our purposes, though, we are most interested in the Ethereum crypto currency. Our Ethereum gift address is in the QR code at right, or copy and paste this code:
0xdea9ec2fae99b6fe620f9652c2569e60634ccc0c
---
If you have any questions about donations or our budget, please ask.
Not that I seek for the gift, but I seek for the fruit that increases to your account. — Philippians 4:17