Michael's Psalm 87

Father's Majesty. Written 22 August 2006 (29 Av 5766)
Majestic God, who is like you?
All that is beautiful, awesome, and good comes from you.
Anyone can pile up dirt and rocks, but you made both and made mountains.
Wonderful, beautiful mountains reflect your glory.
Jesus, my Lord, you saved multitudes of people.
Everlasting joy and life forever more spring from your blood.
Eternal life is wonderful with you!
Show us your glory as you purify us, Lord!
Show us how we can most please you, Holy Father.
Our hearts long to be close to you, Dear Daddy.
There are so many precious people who need your Good News.
May we be found faithful in proclaiming and publishing your Word.
Yes, Lord, I choose to follow you forever.
Every day, I set my heart to worship you.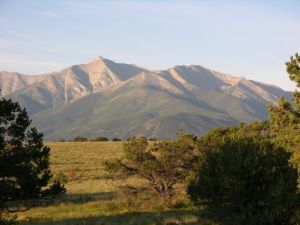 ---